The vision of Plain Compassion Crisis Response is to spread the love of God through disaster relief and humanitarian aid. And to equip this generation with the leadership skills needed to live a God-honoring life in today's world.
Plain Compassion Crisis Response is a non-profit service organization that was formed the fall of 2014. The purpose of forming this organization was to provide international disaster response services as a means of showing God's Love, and for opening doors to share the Good News to the lost and dying who have not heard. The specific need/opportunity presenting itself was the ISIS refugee crisis in the Kurdistan region of northern Iraq and surrounding areas. Now, we respond to disasters on a national and international level to bring hope into dire situations, wherever the opportunity presents itself. 
We believe in one God, eternally existing as Father, Son and Holy Spirit. 
1 Tim 1:17 Psa 45:6
We believe that the Bible (both old and new testaments) is the inherent Word of God and is given for the instruction and guidance of the believer.
2 Tim 3:16-17; John 1:1,4
We believe that Jesus Is the Son of God, and that He was conceived of the Holy Spirit and born of the Virgin Mary.
Luke 1:35; Matt 1:20-25
We believe that man, through unbelief and disobedience, fell into sin, bringing depravity and death upon the human race; that man as a sinner is self-centered and self-willed, unable to redeem himself. 
Gen 3:1-6; Rom 3:10-18, 23; Rom 5:12
We believe that it is not God's will that any should perish, but that all would turn to Him and that He gave His son, Jesus, as a sacrifice in our stead so that by believing in Him (Jesus) we could be reconciled to the Father. 
2 Pet 3:9; John 3:16-17; 1 John 4:10
We believe that there is one mediator between God and man, the Man Christ Jesus, who shed His blood and died on Calvary to redeem us from sin, was resurrected from the dead, ascended to heaven and is sitting at the right hand of God, interceding for us. 
John 3:16; Heb 9:12-14; Col 1:20-22
We believe that salvation is by grace through faith in Jesus – a free gift bestowed by God on all who believe in Jesus, repent of their sins, are born again, baptized, filled with the Holy Spirit and walk in newness of life. 
Eph 2:8; Acts 3:19; Rom 6:4; Acts 2:38
We believe in one universal church, a community of saints, of which Jesus is the head, which includes all of these saints which believe in Jesus Christ unto remission of sins.
 1 Cor 12:13-14
We believe in a literal Heaven where all who are children of God can spend eternity in fellowship with Him and a literal hell that will burn for eternity, with no end where all who refuse the salvation offered by the sacrifice made by Jesus the Christ on the cross will suffer for all eternity without end. 
Luke 13:3; Matt 25:41-46; Rev 14:11
Our Vision: To bring the peace and redemption of Jesus Christ into the lives of those who have been affected by disaster. 
Our Mission: To train and equip teams to bring hope, resources and leadership to humanitarian disasters around the world.
Our Purpose: To help the people around us so that they can experience His love.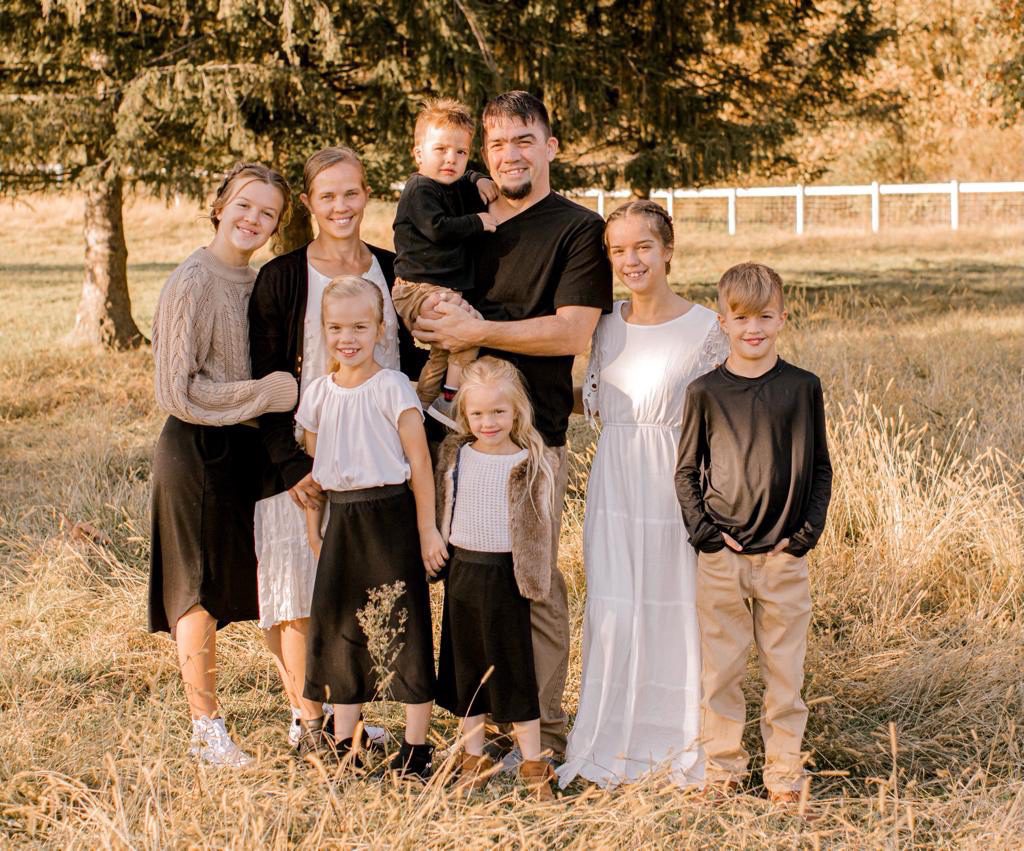 I'm married to my beautiful wife Anna Mae and we have 6 children. As a family, we enjoy any time that we get to spend together. In the evenings or weekends, I enjoy watching my children's activities whether it's a softball game, bible quizzing, or playing music with them. In addition to serving with PCCR, I serve on the pastoral team at church (Abundant Life Christian Fellowship). I enjoy working with people and helping them discover their potential and calling in their lives!
We spent two and a half years in Iraq. Then in 2020 we transitioned to the U.S. where I became the Field Director for Plain Compassion Crisis Response. In the beginning of 2022 we moved to Ukraine where the war had just started, developing projects that bring humanitarian aid and hope to the civilians. We feel called to take the gospel of Jesus Christ to the most remote and dangerous places on the globe. Being the project director of the organization gives me a platform to do so. I enjoy traveling, meeting and mentoring people, and watching them experience Jesus Christ.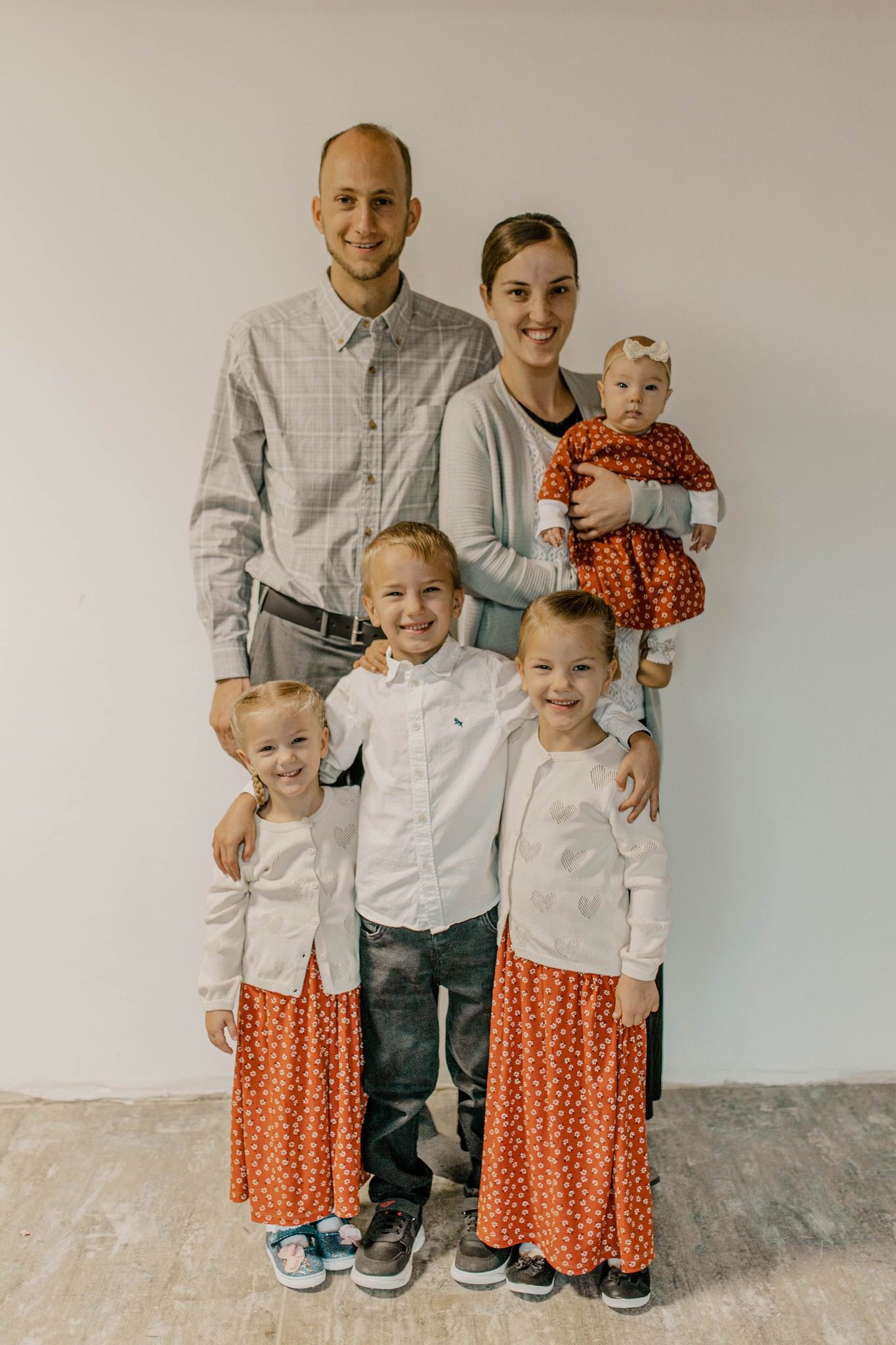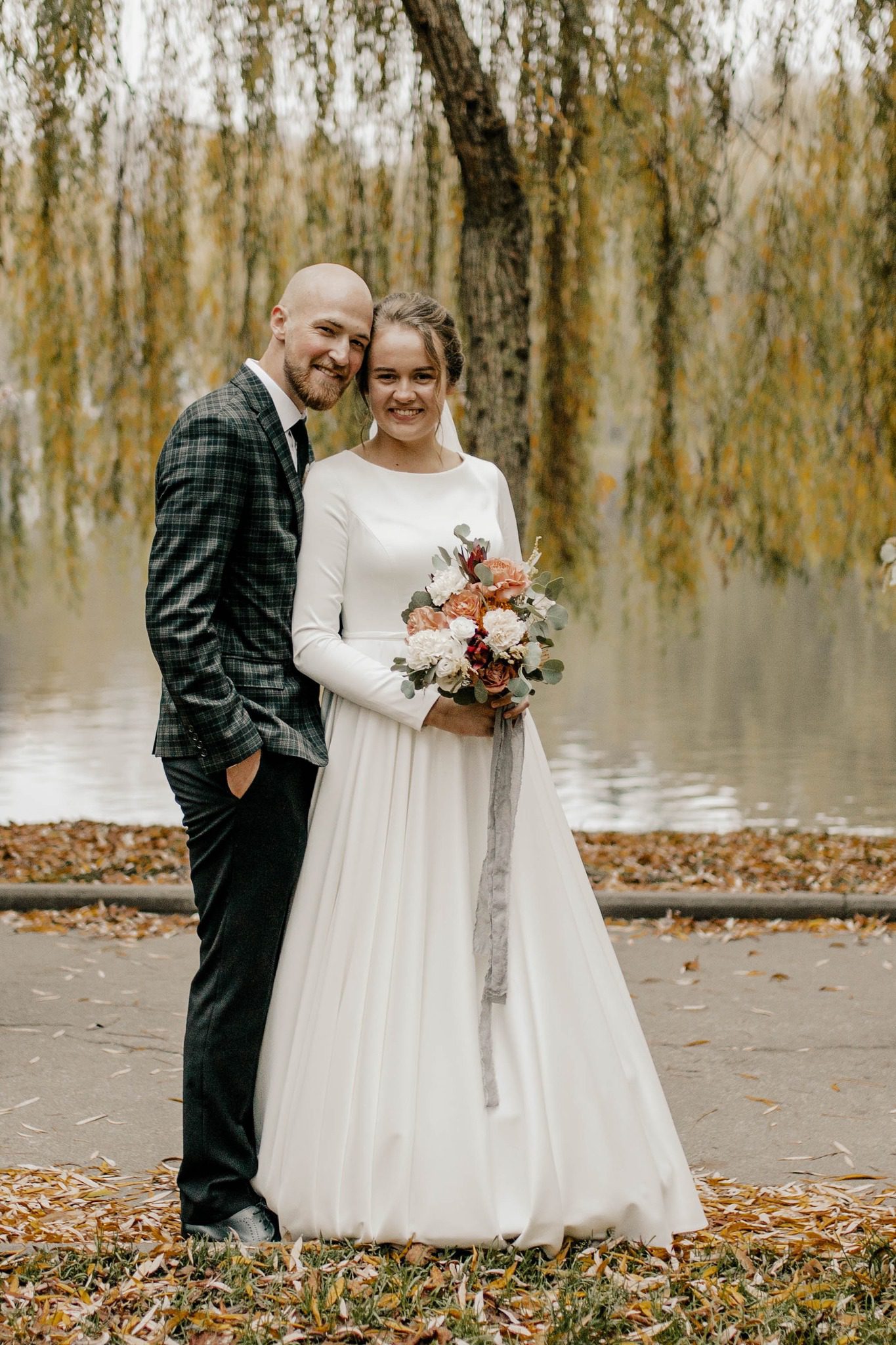 International Response Director
Hi! I'm Kendall Nolt from Charles City, Iowa, I grew up on a dairy farm with 7 sisters and one brother. My mom and dad are Lloyd and Elaine Nolt, and I attend a small non-denominational church in rural Iowa. I'm a firefighter/EMT and love serving my community on two fire departments. I run as a firefighter but also use my EMT skills as a medical first responder. I work part time on the local EMS service and also am a member of the county SAR team. I've worked many different aspects of the construction industry, most recently manufacturing roofing metal, as well as spending several years as a truck driver. However, my passion is still in the medical field.
The reason why I am serving with Plain Compassion is simple: I see it as an opportunity to do the things I'm passionate about at a global level instead of just within the local community. To serve God, to reach out to these people in their worst moments and to put my skills to use here, it's the best! I am excited for whatever is next and to see where God will take me.
Lydia Ann and I have been married since 2012 and we have 5 amazing children. We live in Shanks WV area since 2017.  We also serve with Light of Hope Ministries. We are passionate about training people to thrive in the Kingdom of God! I had a dream ever since I was a young boy to serve in the middle of a disaster or crisis, and to bring order to the chaos which tends to follow a crisis situation. PCCR is an organization that empowers us to fulfill this dream we have as a couple.
I was born in Germany and moved to the US with my family when I turned 14. I live in Tennessee and work for PCCR from home. Design is one of my favorite things to do, along with reading, horseback riding, and most outdoor activities with my siblings and friends. This is a dream job for me, I love being a part of the staff at PCCR.
I was born in western Maryland and lived there till I was 6 and then moved to Michigan where Dad work at a boys home as counselor. After 5 years we came back to Maryland. When I was 20, I moved to Lancaster, PA for a year and half, and then to West Virginia, where I currently live. I love traveling the world, coffee, trying new things, photography and serving the Lord where ever he leads me. 
Photography is a large passion of mine and am thrilled to used the skills both here in the US and internationally for PCCR.
I was born in New York and grew up there till I was 10. Then my family moved to Pennsylvania. A few years later at 18 I moved to West Virginia where I lived for some time. During that time, I developed a real relationship with God and made friends for life. Also developing a vision for what I want to do in my life. I am passionate about enjoying and living life to it's fullest, honoring God in every area. Some of the things I enjoy are photography, watching sunsets, and traveling. Also spending time with friends doing new random things together
PCCR is directed by an independent board
Chad Martin
I have served with PCCR in Iraq, Nepal, and Puerto Rico as a volunteer, project coordinator, field director, and then as a board member. I have been involved in PCCR since Jan 2015. I am blessed to be the father of a lovely family and enjoy life with my family. I also enjoy the outdoors, hunting, and fishing. I work at Concrete Walls Unlimited as a job foreman and enjoy putting in quality foundations for people's homes.
Sam Stoltzfus
We've been married for 25 years and are blessed with 8 children. Kathryn married to David Campbell, Lydia married to Conrad Schmucker, Allen, James, Nathaniel, Malena, Alisa, & Austin. We live on a small farm in New Holland, PA, and attend Weavertown Mennonite Church. I am CEO at Country Lane Gazebos, building structures to enhance outdoor living. We enjoy camping & traveling as a family. We are passionate about serving in God's kingdom through various opportunities & are blessed to be a part of PCCR.
Duane Good
I work at Schnupp's grain roasting as an operations manager for our custom roasting division. I fill several other roles there as well. I love the diversity that I get there! I also volunteer as an Assistant Chief for our local Fire Department, work part-time as an A-EMT, and enjoy doing projects around our house with the family. I'm inspired by empowering others to fulfill their Anointing and seeing them blossom into the calling God's placed on them.
David Lapp
Fannie and I have been married since 2003 and have 12 beautiful children. I served on the first team to Iraq in 2014. With 15+ years involvement in nonprofit work. I bring that perspective to Plain Compassion. I am inspired by seeing people experience God outside of their comfort zone and I believe PCCR offers that experience.
Amos Chupp
We have been married 24 years and are blessed with 7 beautiful children, our son Daniel married to Dorcas and granddaughter Amiya, Geneva (married to Kenneth Keim), Dorothy (married to Josiah Miller), Keith (married to Mary), Sharon, Rhoda Grace and Josiah. Our home is in Campbellsville, KY. We have a passion to help people be set free from the bondages that are holding them back from connecting to God, and being all that He designed them to be in life. We have been a part of the Light of Hope team and are involved with the Overcomer's Courses, which are now part of the First Response training of the PCCR teams. Our main focus at the Overcomer's Course is to raise up warriors to serve in the Kingdom of God. We enjoy traveling and meeting new people.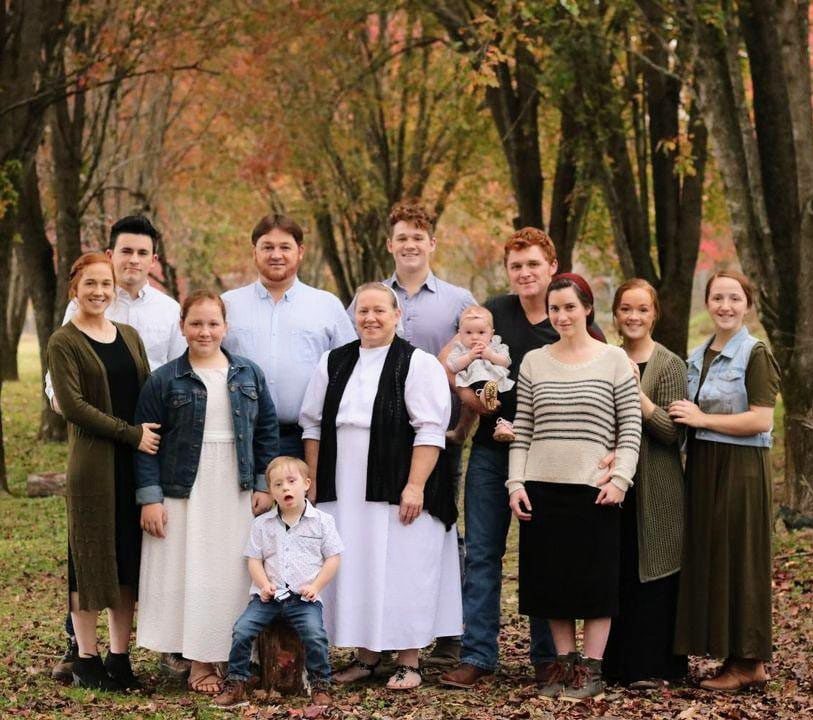 Glen Zehr
I was born and raised in southern Virginia on a dairy farm. I met my wife, Rachel Kauffman, while attending SMBI in 1993. We got married in 1994 and lived in Hanover PA until the summer of 1995 before moving back to the home farm in Virginia. There, we raised our 5 children. I have been involved in music ministry since 1997 with Voice Of Praise quartet and have a heart for people. We sold the dairy in 2019, due to the struggling dairy economy, and moved Lebanon County PA There we were involved in starting Lighthouse Thrift Store in Myerstown. We attend Family Harvest Mennonite Church and are thankful for a caring church family. I am excited about how the Lord is using PCCR and is looking forward to seeing what the future holds.